Today 19th of Jan 2019
Many clouds: Humid air masses will be present in the southern part of the territory.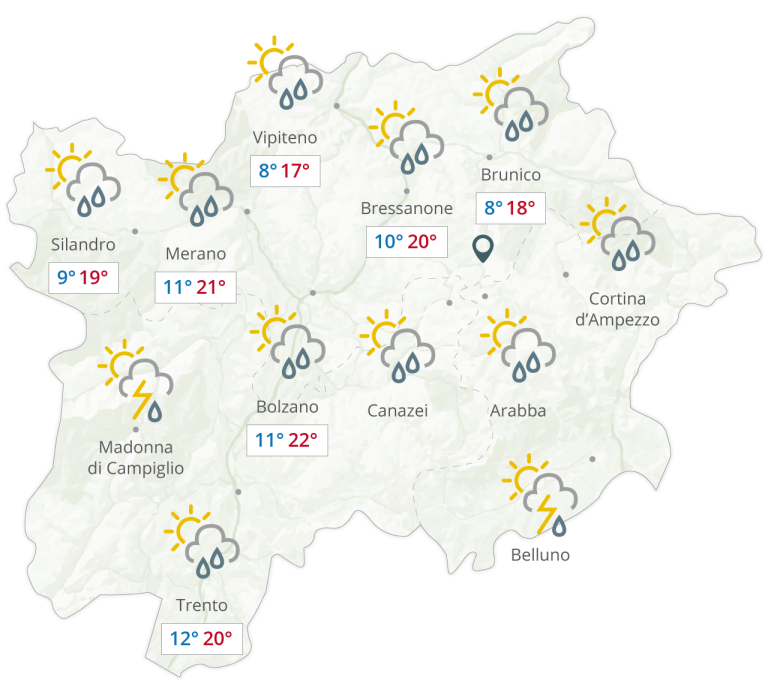 The weather
Clouds moving through the region, best conditions with most sun in the north-west. During the afternoon clouds will become less from the west. Relatively cold temperatures with maximums between -4° and +5°.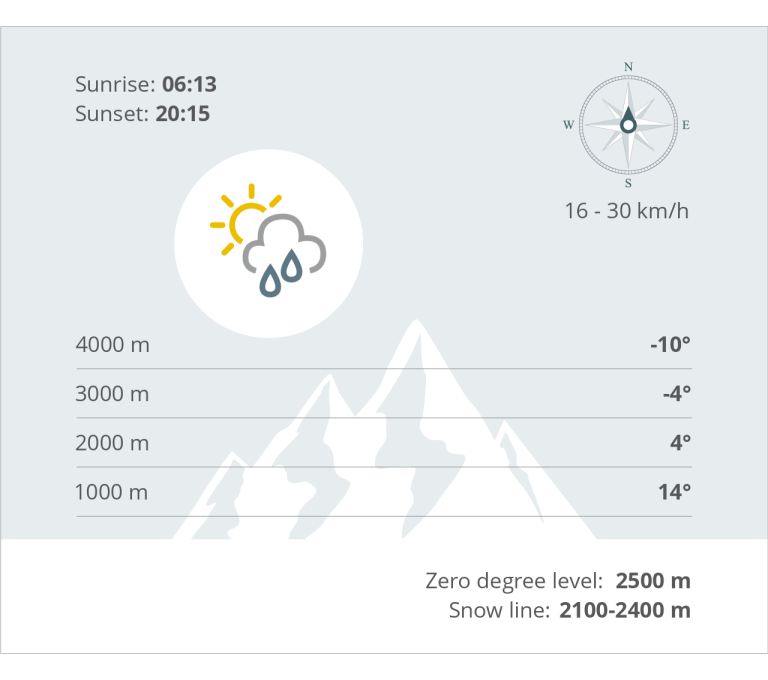 Mountain weather
Clouds moving trogh the area will cause diffused light conditions. Very light snowfall is possible.
Tomorrow 20th of Jan 2019
Sun and clouds: Stable conditions over the Alps.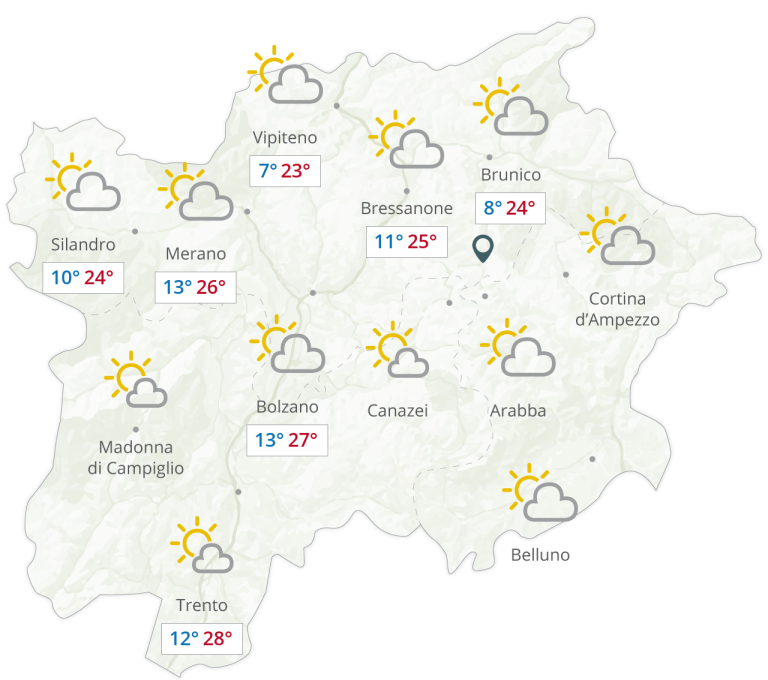 The weather
A mix of sun and clouds, mostly sunny in the south. Maximum temperatures between -3° and +7°.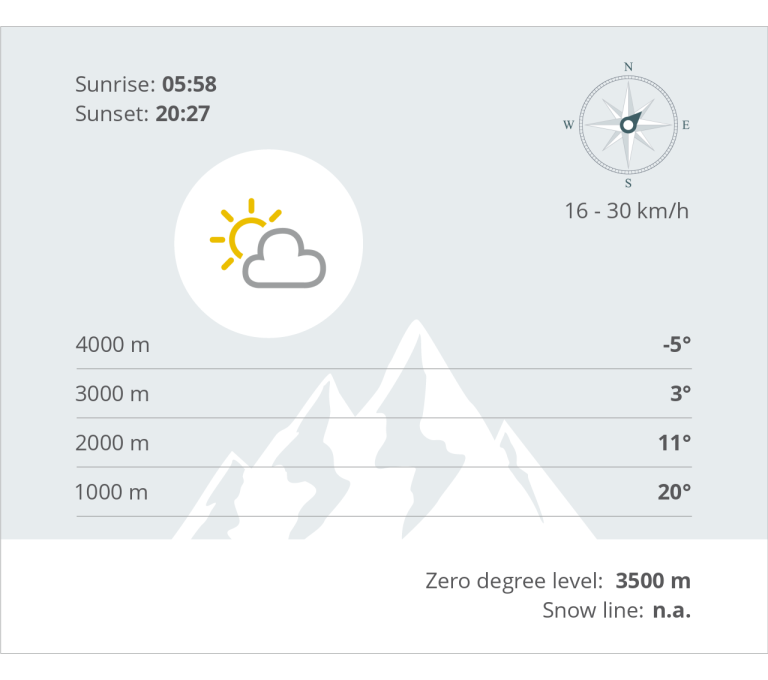 Mountain weather
Sun and clouds also on the mountains, best conditions in the south.
monday
21
Cloudy
max: 6°
min: -13°
tuesday
22
Sunny
max: 6°
min: -15°
wednesday
23
Cloudy
max: 5°
min: -15°
thursday
24
Cloudy
max: 6°
min: -13°