Today 25th of May 2019
Cloudy and some showers: A southern high-altitude current brings humid air into the Alps.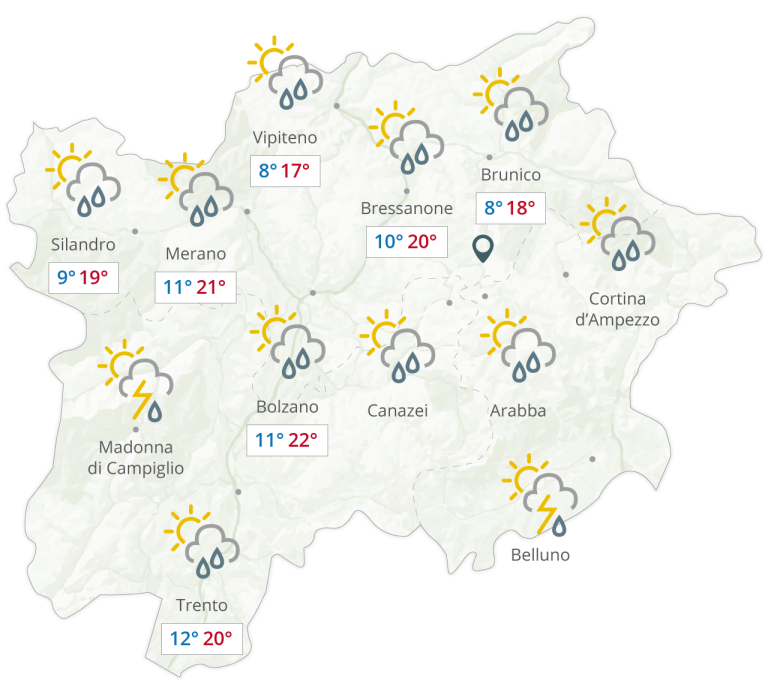 The weather
The day is mostly cloudy and the sun shines only occasionally. In the course of the day there will be some rain showers. Thunderstorms are also possible. Maximum values decrease and range from 15° to 22°.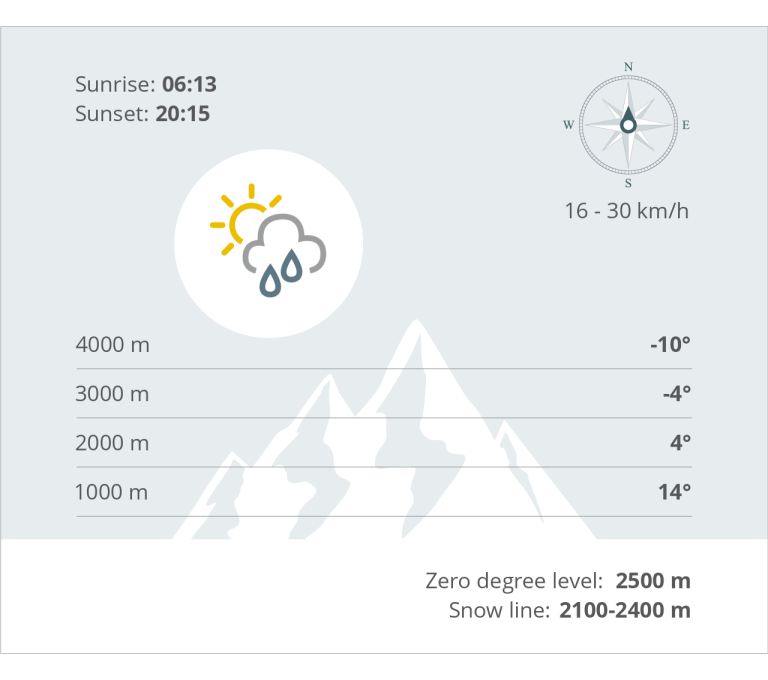 Mountain weather
The clouds predominate and during the day there are some rain showers and thunderstorms.
sunday
26
Cloudy
max: 24°
min: 6°
monday
27
Dull, slightly rain
max: 23°
min: 7°
tuesday
28
Dull, moderate rain
max: 23°
min: 7°
wednesday
29
Cloudy, moderate rain
max: 22°
min: 7°