Today 23rd of Oct 2020
Cloudy, some rain: South westerly currents and humid air masses.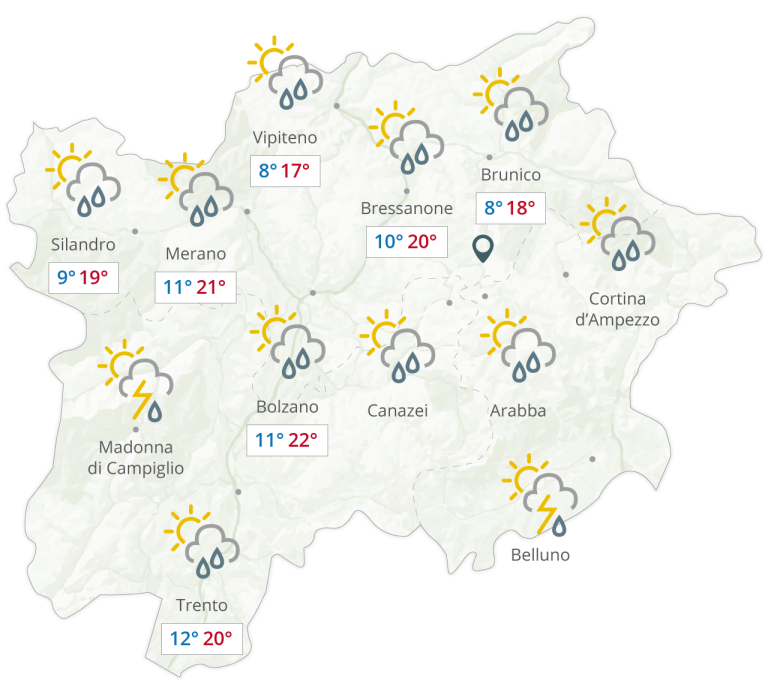 The weather
In the afternoon overcast with some rain. Maximum values between 11° and 15°.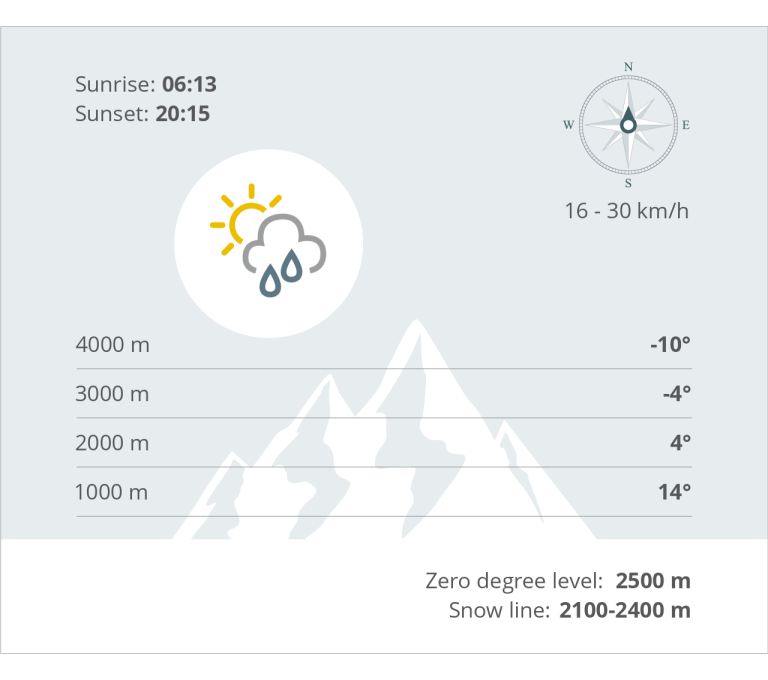 Mountain weather
Most of the time reduced visibility because of clouds. Some rain has to be expected, snow limit between 2600 and 2800 m.
Tomorrow 24th of Oct 2020
Weather improvement: A cold front will cross the region in the morning. Afterwards dry air masses will reach the Alps.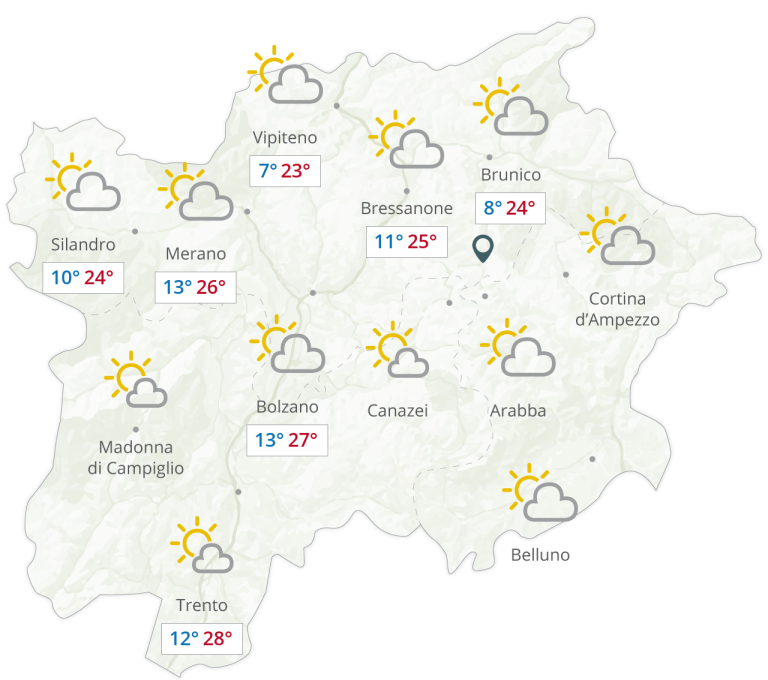 The weather
In the first half of the day unsettled conditions with many clouds and some rain. During the day weather improvement with some sunny spells! Maximum values between 12° and 18°.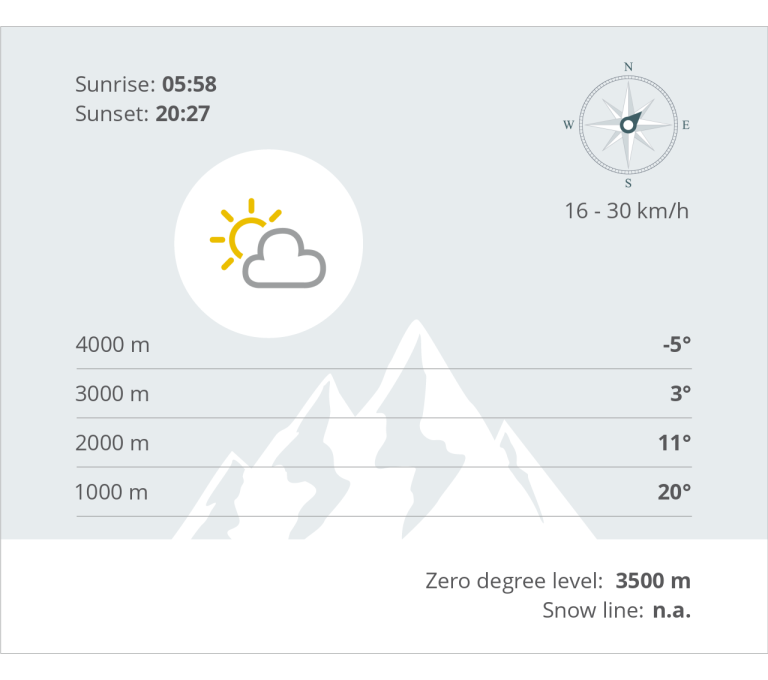 Mountain weather
Unsettled conditions. Mostly overcast with some rain showers. Snow limit from 2200 to 2400 m. In the afternoon some sunny spells, during the following night clear sky.

sunday
25
Partly cloudy
max: 16°
min: -1°

monday
26
Dull, moderate rain
max: 13°
min: 2°

tuesday
27
Cloudy, moderate rain
max: 16°
min: -1°

wednesday
28
Cloudy
max: 16°
min: -3°
Holiday offers
from Dec 11, 2020 to Dec 19, 2020 Nights: 4 Treatment: Half board from 73 € (price for an adult per night)
from Mar 20, 2021 to Apr 11, 2021 Nights: 7 Treatment: Half board from 84 € (price for an adult per night)