Today 23rd of Jan 2022
More sun: North currents will bring low humid air masses to the Alps.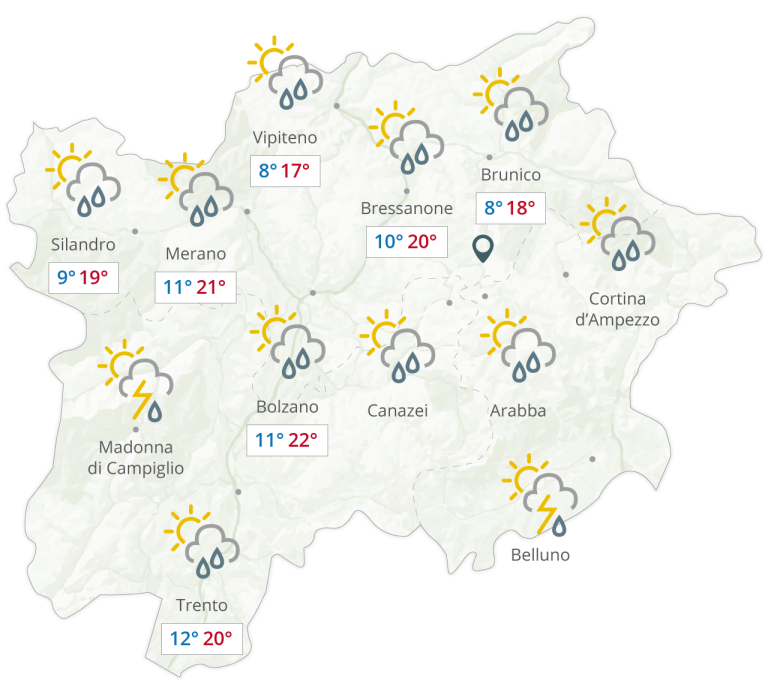 The weather
Residual clouds will dissolve during the morning. In the afternoon sunny weather everywhere. High values up to 2°/9°.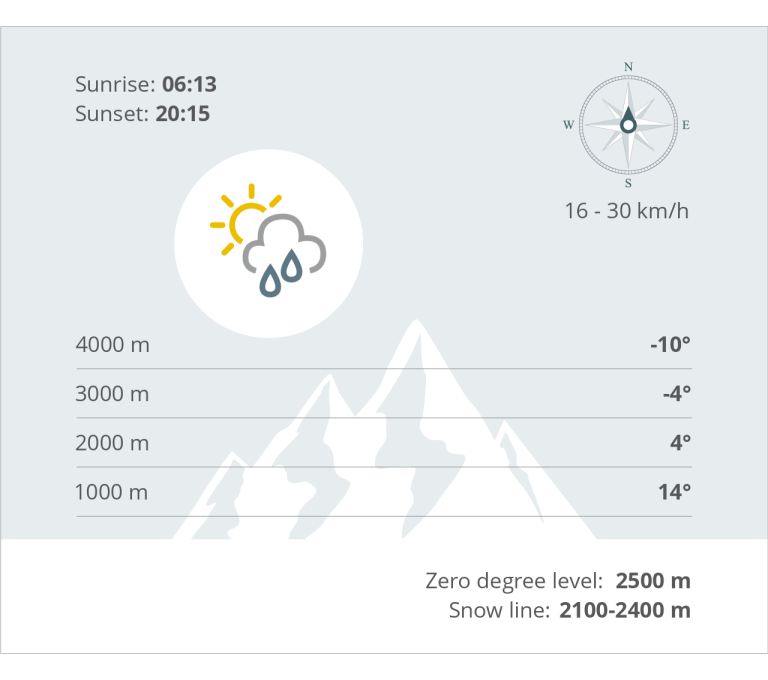 Mountain weather
The day will begin with some cloudiness over northeastern part of the region. In the afternoon sunny conditions.

monday
24
Sunny
max: 8°
min: -8°

tuesday
25
Sunny
max: 9°
min: -10°

wednesday
26
Sunny
max: 9°
min: -10°

thursday
27
Partly cloudy
max: 8°
min: -10°