Today 3rd of Oct 2022
Mostly sunny: A high pressure with mild air masses will guarantee stable weather.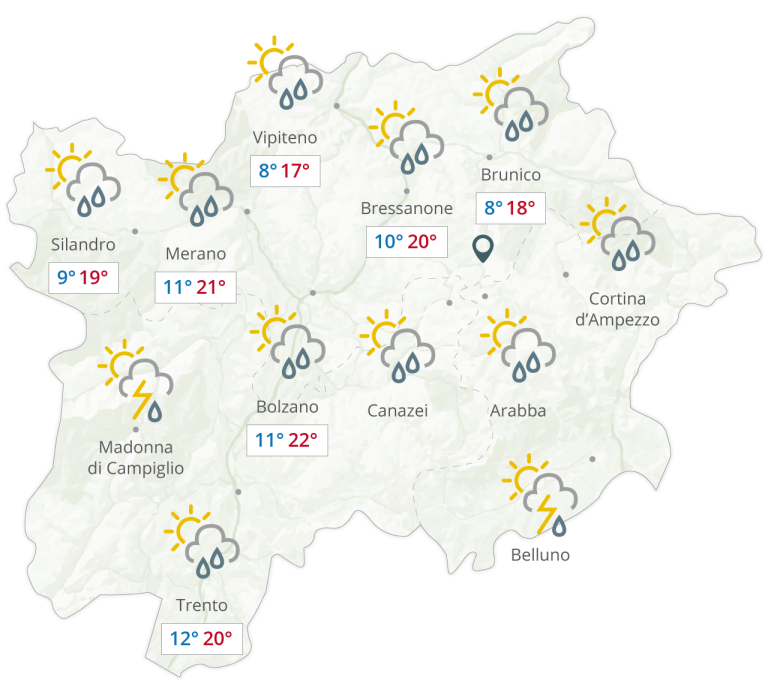 The weather
Very sunny in the afternoon with only a few clouds. Föhn winds in the northern valleys. Maximum temperatures up to 17° and 24°.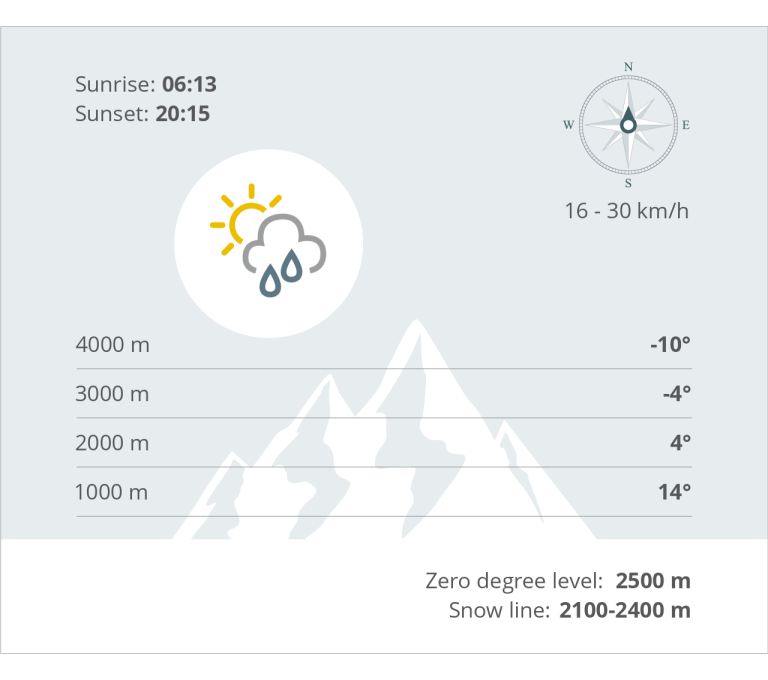 Mountain weather
Very good and sunny conditions. Strong northerly winds.
Tomorrow 4th of Oct 2022
Sun and high clouds: Weak high pressure conditions determine the weather.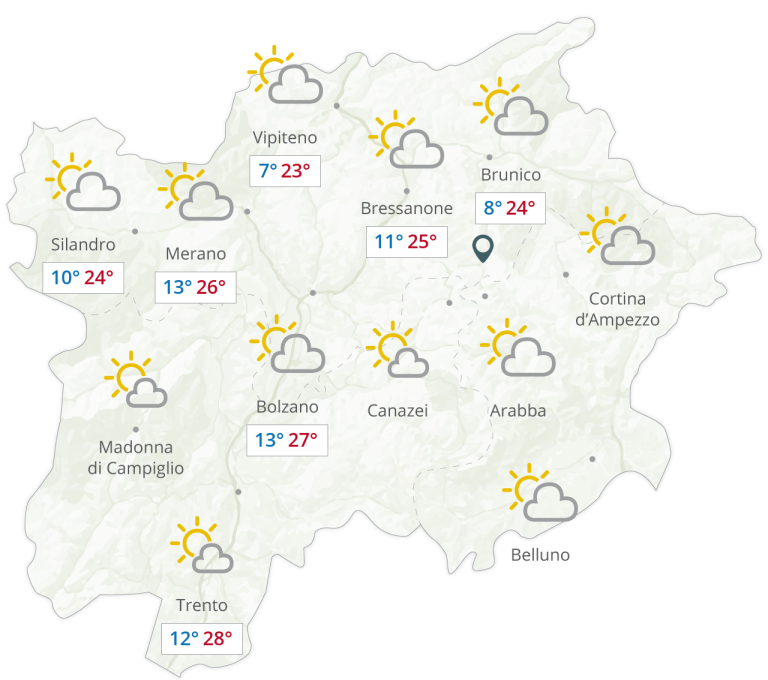 The weather
Friendly weather with partly dense high clouds moving through. In the morning cool temperatures between 0° and 8°, in the afternoon highest values between 16° and 22°.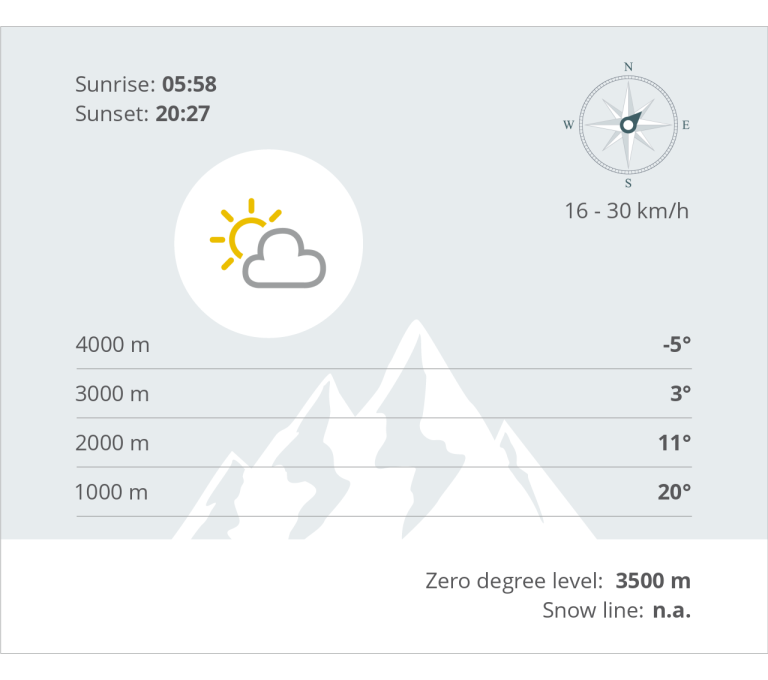 Mountain weather
Good conditions on the mountains. Clouds moving through high above summit levels. Weakening winds, warming temperatures.
The next days
Calm and warm weather: On Wednesday again very sunny with only high clouds. Also Thursday lots of sunshine, often clear sky. On Friday once again very sunny, on Saturday more clouds.

wednesday
05
Partly cloudy
max: 23°
min: 2°

thursday
06
Sunny
max: 24°
min: 4°

friday
07
Partly cloudy
max: 23°
min: 5°

saturday
08
Cloudy
max: 22°
min: 4°