Today 18th of Sep 2018
Sun and clouds: Weak high pressure conditions and southerly currents determine our weather.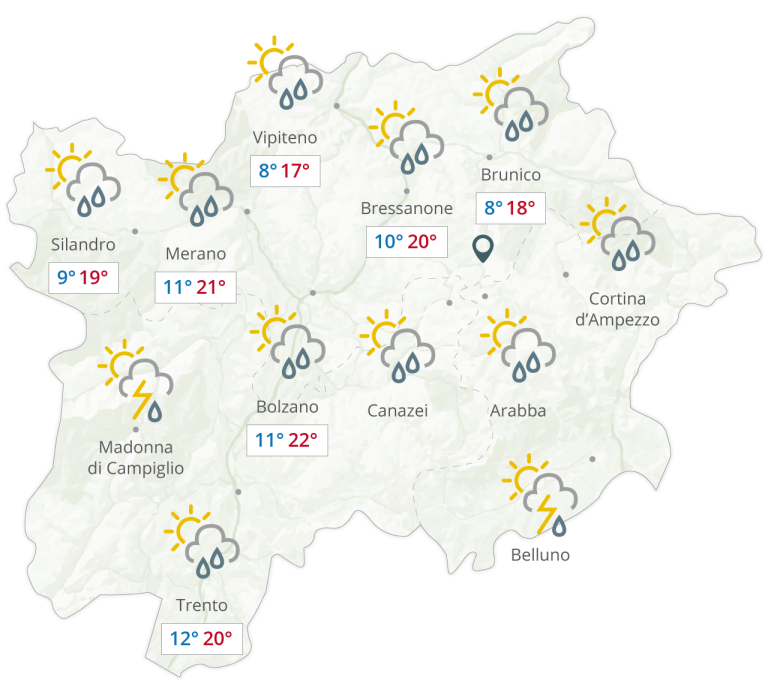 The weather
In the afternoon sun and clouds. Local rain showers or thunderstorms are possible. Highest values between 20° and 27°.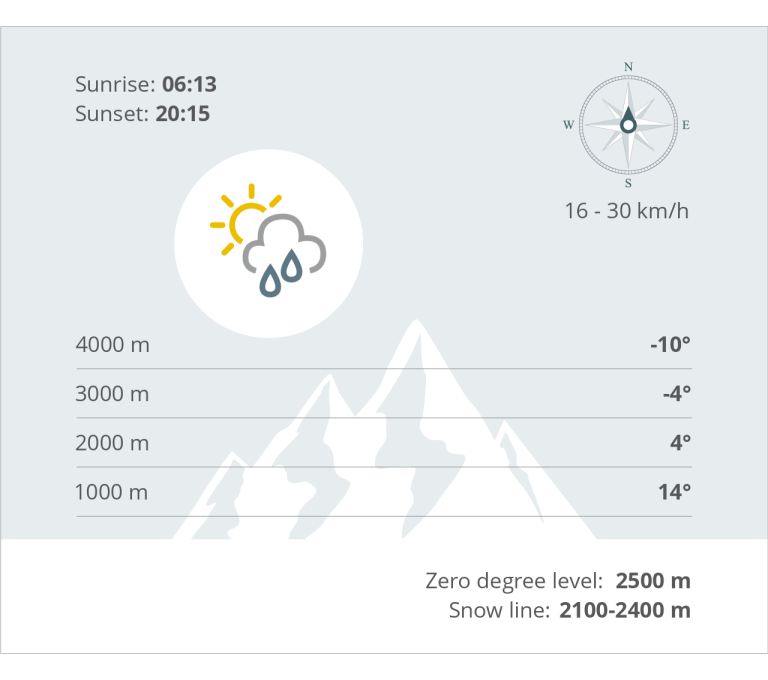 Mountain weather
Sunny with some clouds. During the day cumuliform clouds will develop and in the afternoon rain showers and thunderstorms have to be expected.
Tomorrow 19th of Sep 2018
Sunny weather: High pressure conditions.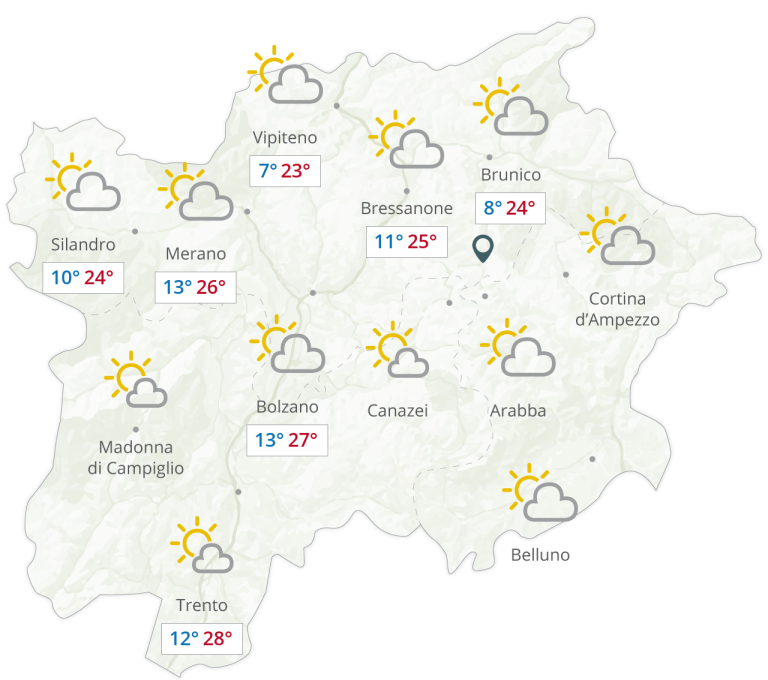 The weather
High valley fog will dissolve, afterwards sunny conditions. During the afternoon cumuliform clouds will develop, the probability for rain showers is low. Highest temperatures between 22° and 29°.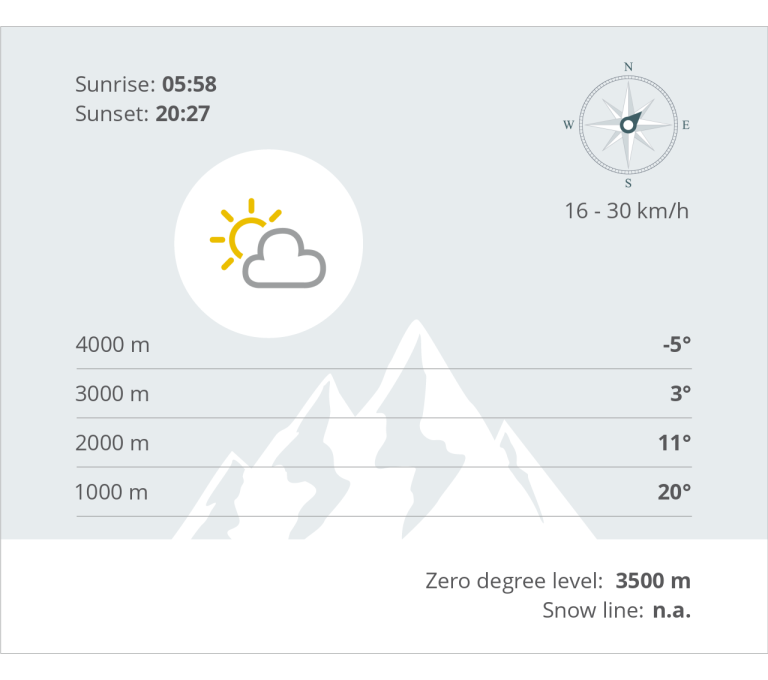 Mountain weather
Often sunny, only locally clouds will reduce the visibility. Cumuliform clouds will mostly remain harmless.
thursday
20
Sunny
max: 29°
min: 9°
friday
21
Partly cloudy
max: 29°
min: 8°
saturday
22
Very cloudy
max: 25°
min: 9°
sunday
23
Cloudy
max: 26°
min: 7°