Today 7th of Aug 2020
Sunny summer weather: High pressure conditions determine the weather in the Alps.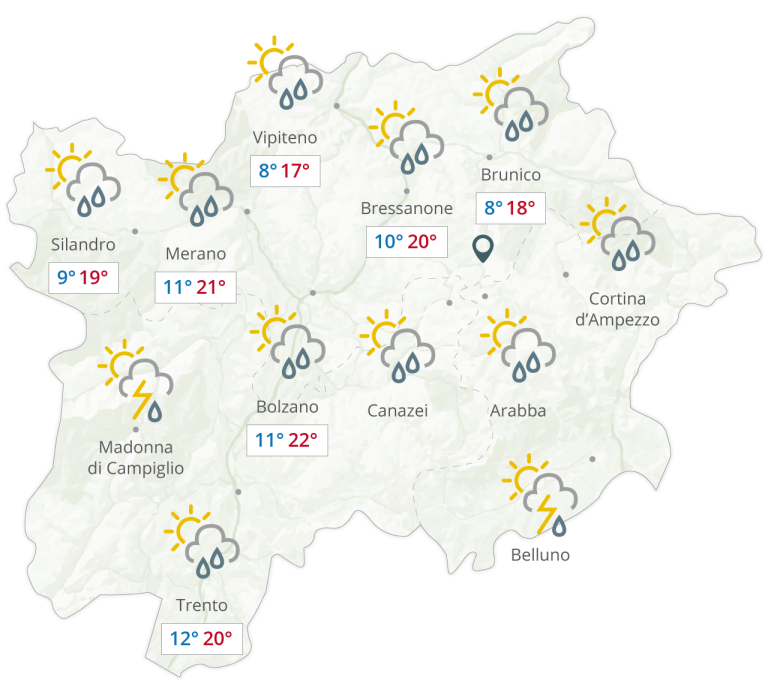 The weather
In some valleys the day can start with high valley fog, elsewhere sunny from the beginning. In the afternoon some clouds will develop. Maximum values from 25° to 32°.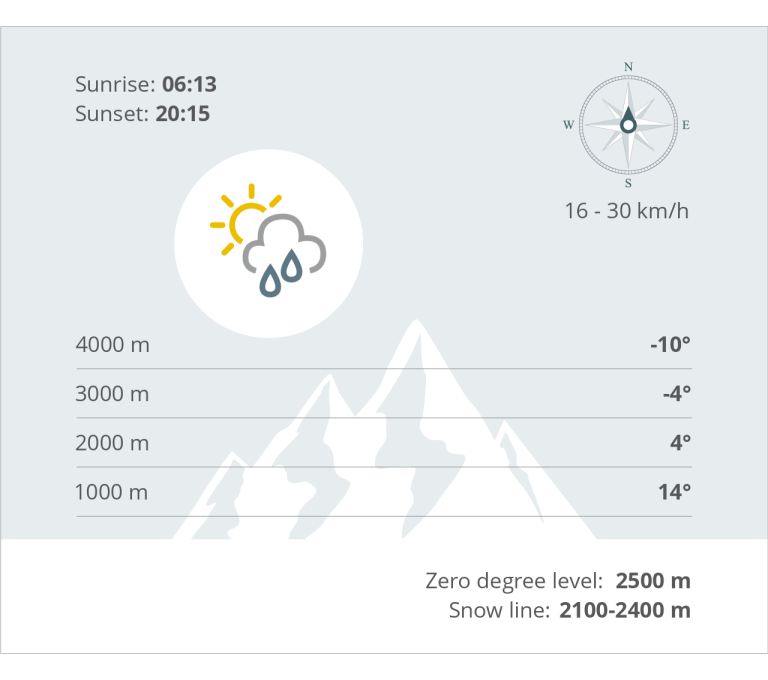 Mountain weather
A mix of sun and clouds will determine the conditions on the mountains. In the afternoon isolated thunderstorms can`t be excluded completely.

saturday
08
Partly cloudy
max: 33°
min: 11°

sunday
09
Partly cloudy
max: 33°
min: 12°

monday
10
Partly cloudy
max: 33°
min: 12°

tuesday
11
Partly cloudy
max: 33°
min: 12°