Today 18th of Jan 2020
Cloudy: A cold front crosses the Alps.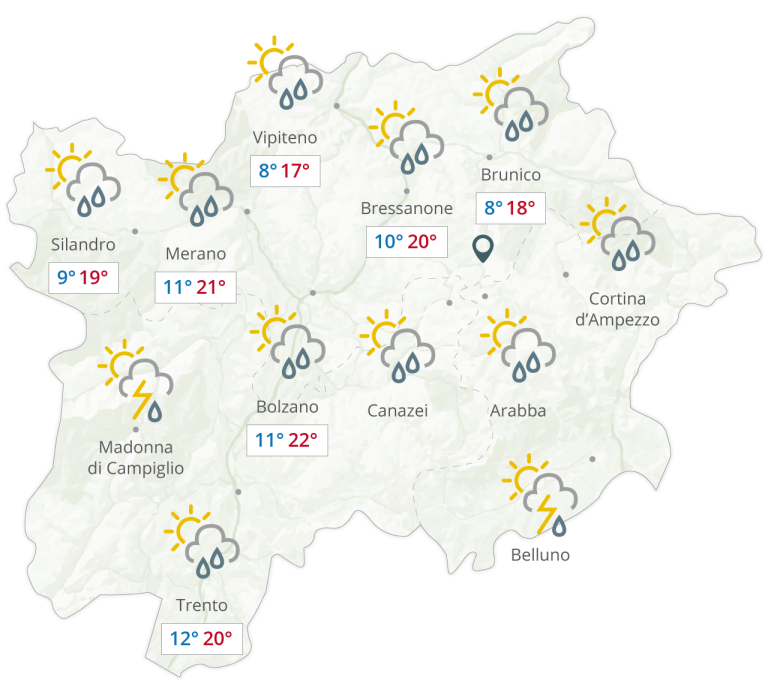 The weather
During the day the weak precipitations will end. In some valleys will blow wind from north. Highs from 3° to 7°.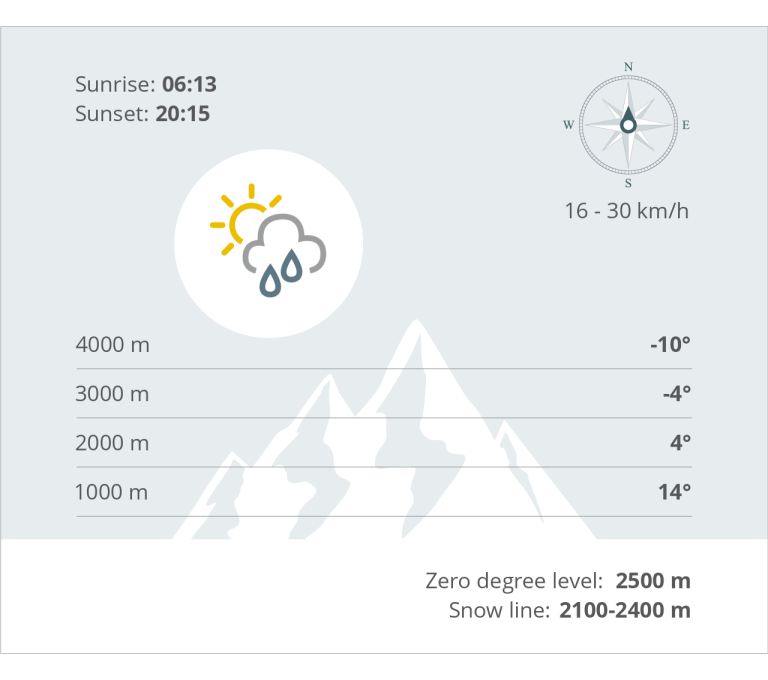 Mountain weather
Clouds and light snowfall causes conditions of low visibility. Precipitations will stop in the afternoon from the West.
Tomorrow 19th of Jan 2020
Changeable: A low pressure brings changeable weather.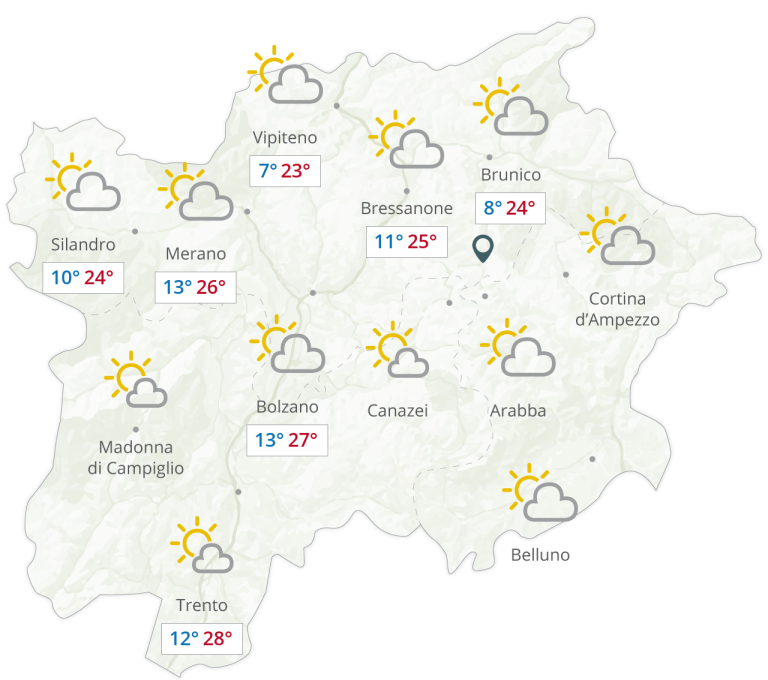 The weather
Changeable weather with sunny spells more probable during the morning to the south. The maximum temperatures will be between 2° and 8°.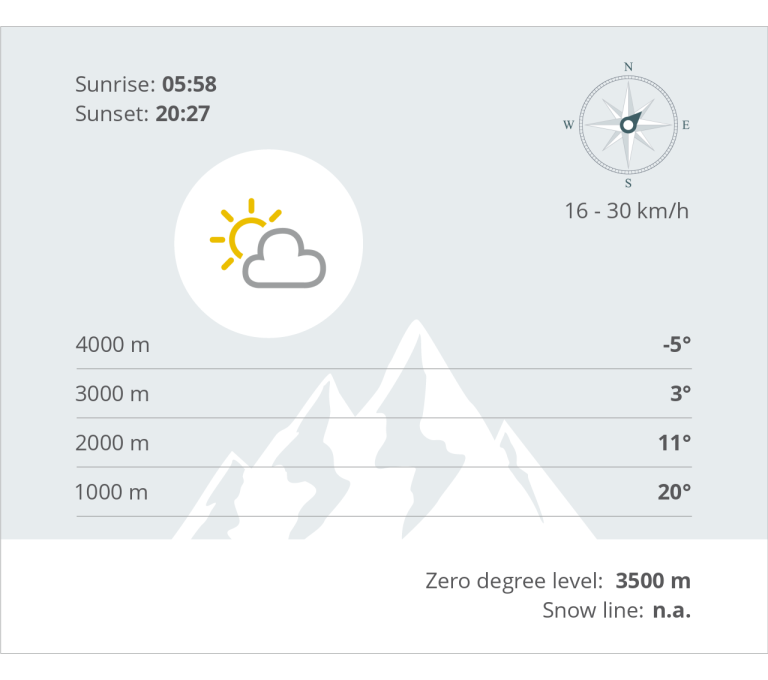 Mountain weather
Quite good conditions with some sunny spells, more probable over the southern part of the territory.

monday
20
Partly cloudy
max: 7°
min: -11°

tuesday
21
Partly cloudy
max: 7°
min: -11°

wednesday
22
Sunny
max: 8°
min: -10°

thursday
23
Sunny
max: 8°
min: -11°